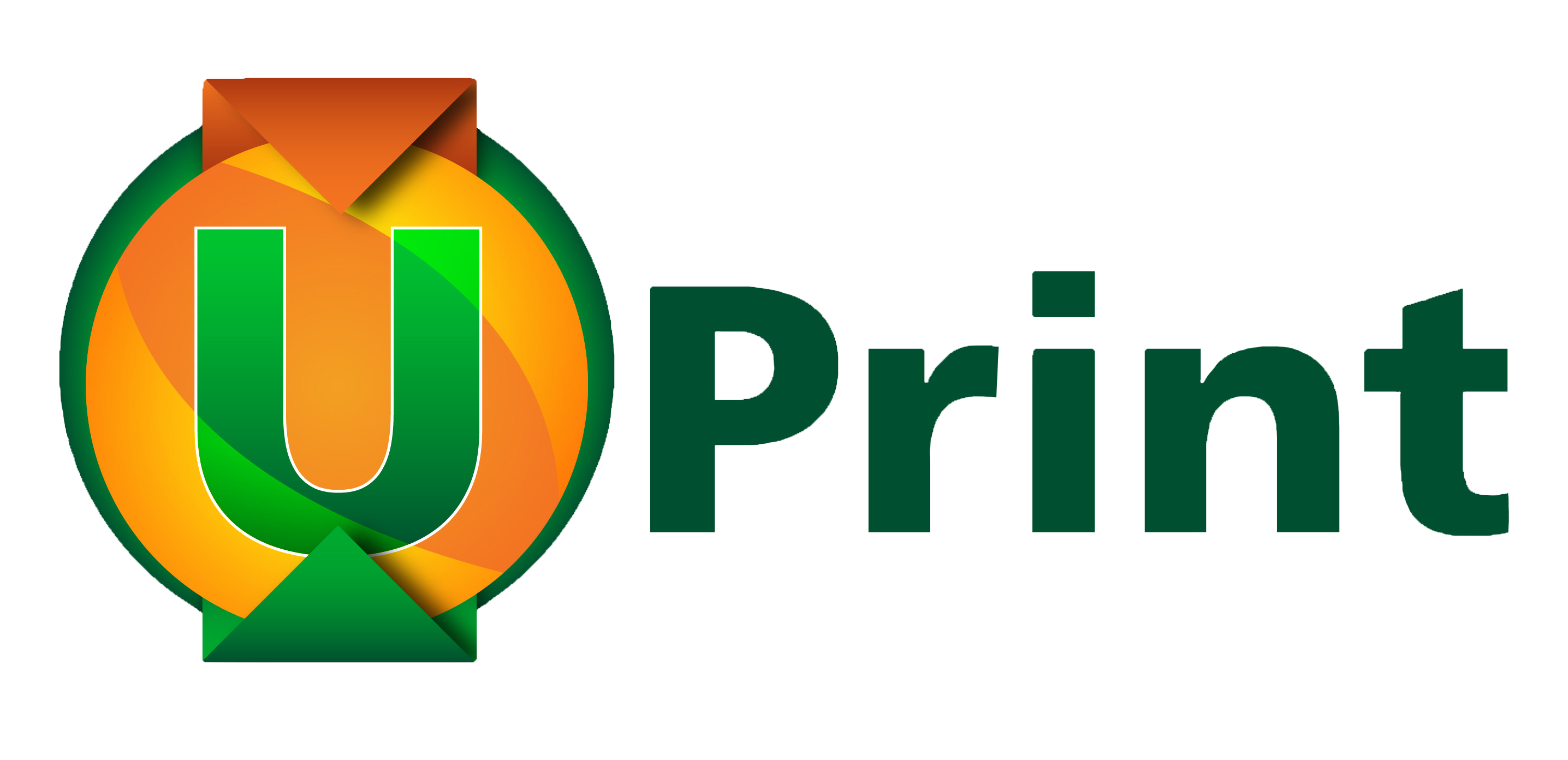 Adding Funds To A Guest Card
---
Guest cards are available at the Circulation Desk of the Richter Library, the Law School library, and the Calder Library at Medical.
Note: Be advised that funds on this card cannot be refunded.
From a computer or a mobile device go to get.cbord.com/miami/full/guest_deposit.php. Since you will be entering credit card information make sure that the device and network you are using to connect is secured.
DISCLAIMER: get.cbord.com is a third-party website, managed by the CBORD Group, Inc. It is not under University of Miami control, and the University is not responsible for the information or links you may find there. Access to any other internet site linked to the above website is at the user's own risk and the University is not responsible for the accuracy or reliability of any information provided, information collection practices, data, opinions, advice or statements made on these sites. The University provides these links merely as a convenience and the inclusion of such links does not imply an endorsement. Once you link to another website, you are subject to the privacy policy of that new website, and you should read its policies on privacy and information collection.
Carefully follow all instructions on the screen.
Enter your UPrint Guest Card number and click continue.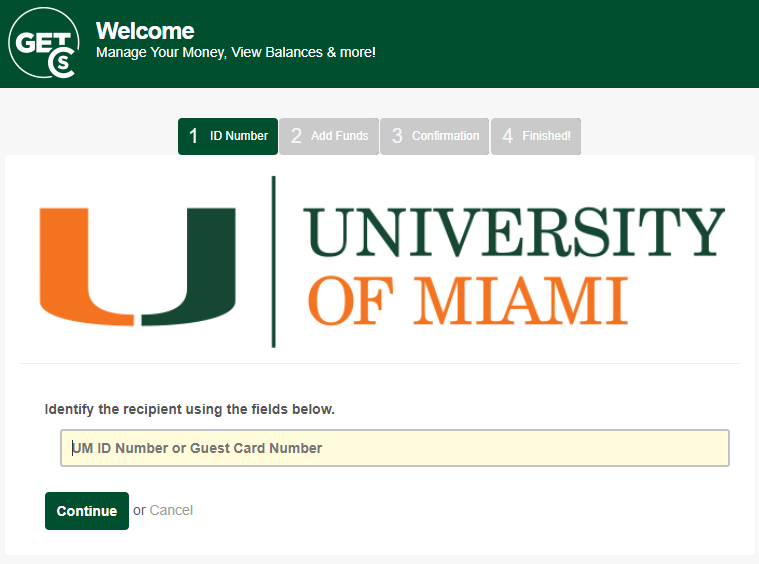 Select "UPrint Guest Plan" from the dropdown menu, type in your deposit amount ( Note that there is a minimum of $5.00 deposit ), type in your e-mail for confirmation and click Continue.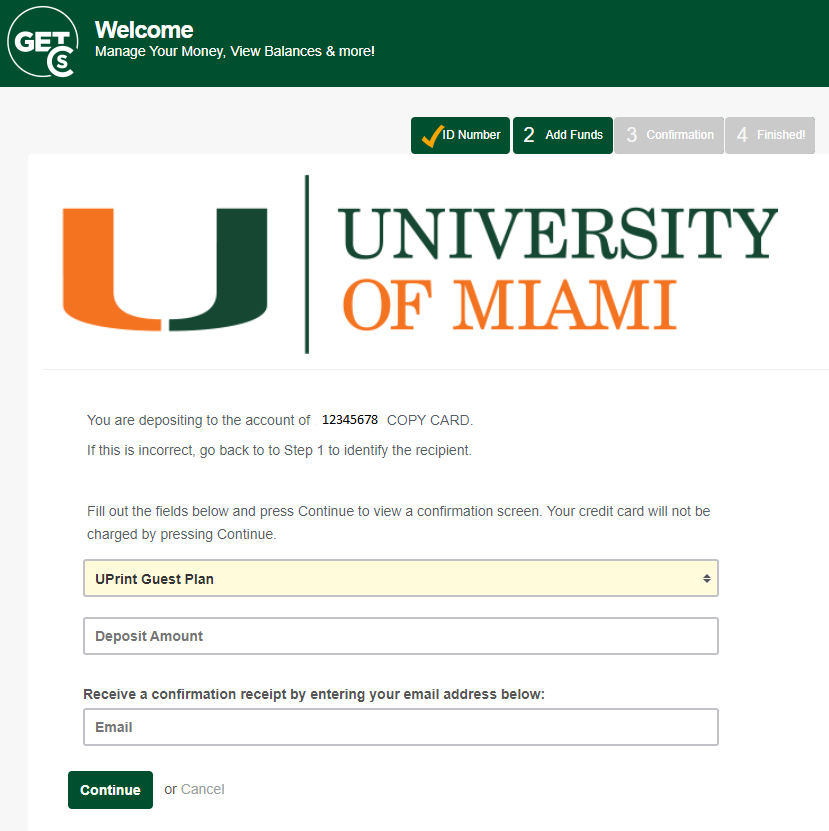 Review the information and click Enter Payment to continue.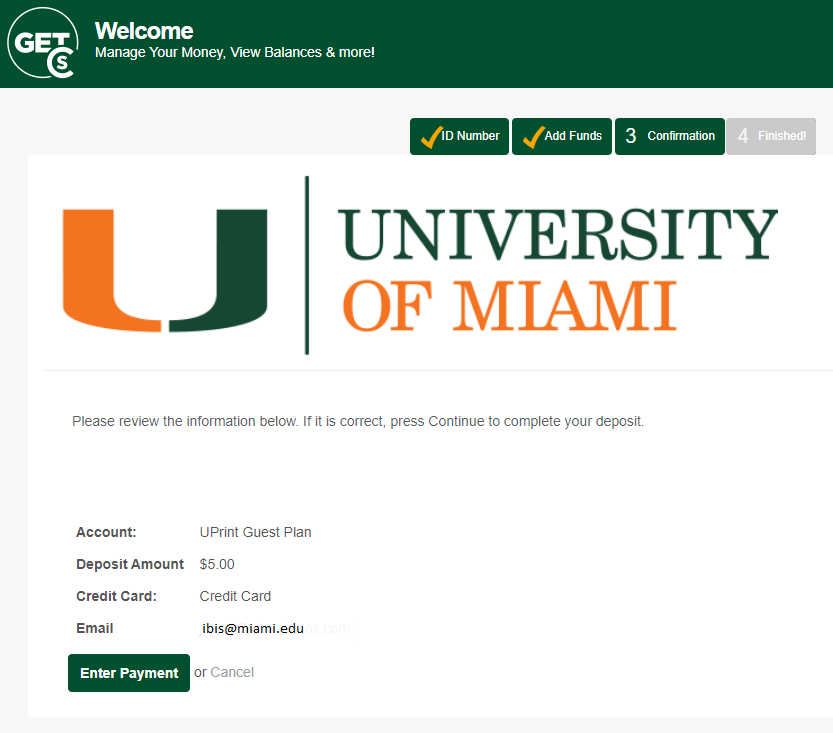 Enter your payment information and click Submit.